SPGAME officially launched the mobile MMORPG "Immortal Soul"
Top-notch weapons, limited rides, costumes, 10 billion war soul coins, etc. generous rewards
You can enjoy splendid action and infinite content by using the legendary soul as a weapon.
'Immortal Soul' is a mobile MMORPG where you can enjoy soul transformation action based on super-fast growth. While adventuring on the Kona continent, you can collect Soul, an immortal legendary soul, and you can easily experience various training and combat contents.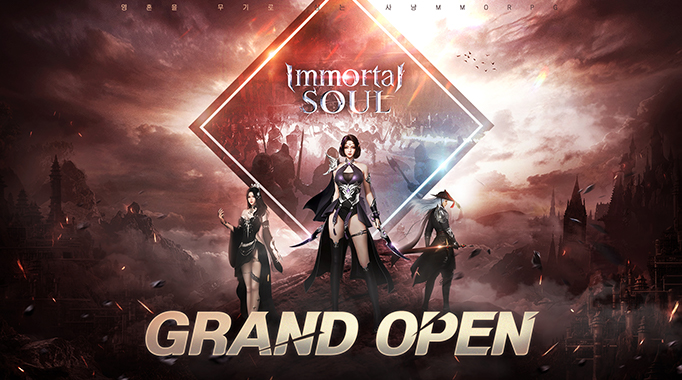 You can enjoy splendid battle action while transforming according to the situation by awakening more than one hundred legendary souls, and you can quickly challenge content that increases in difficulty based on super-fast training as you can grow visibly fast. You can recover dropped cards and exchange them for coins to make new investments or enjoy rich content such as large-scale battles in 100vs100 super-large hunting grounds while enjoying endless immersion.
'Immortal Soul' game information and detailed event news can be found in the official lounge.